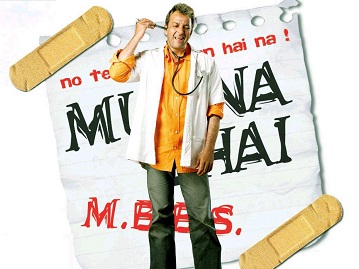 Mumbai: Unhappy with the quality and acting skills of doctors in movies and television soaps, Medical Council of India (MCI) is on the lookout of people to train budding actors as doctors for maintaining the dignity and good quality of care they provide.
Viewers have often complained that doctors declaring a 'fertile' female pregnant just because she has early morning vomiting or by just checking her pulse looks more unreal than the face lifts actors get by imaginary plastic surgeons on TV soaps.
MCI also has been under tremendous pressure from the Ultrasound Society of India as USG machines have complained that they are not being used in diagnostic purposes on television and they miss being inserted transvaginally. They also alleged that MCI was a corrupt body and its president Dr.Ketan Desai had pocketed crores by allowing promotion of Urine Pregnancy Test (UPT) strips and not supporting their cause.
MCI has apparently approached film director Subhash Ghai (who was in the news for encroaching 20 acres of government land, apart from his back to back flops in the last few years) to vacate the Whistling Woods Film School as quickly as possible so it can start a Dada Kondke Medical acting college soon. Curriculum will include lectures on dressing sense with dirty aprons, make up with bald head and thick spectacles, demanding 30 % doctor's cut, dirty handwriting, diagnostic tests and others.
The next time you hear a doctor actor say, "Main aapke pati ko nai bacha paya" or the famous standard dialogue, "Inhe ab dava ki nai, dua ki zarurat hai", it is bound to bring tears to you eyes.
Comments
comments