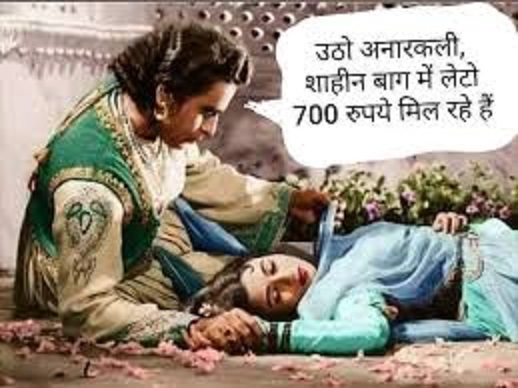 New Delhi: In a mouth watering news for the gastroenterologists & liver transplant surgeons, a study concluded at the Quackdoses multispecialty hospital has claimed that most people who have been protesting at Shaheen Bagh area since 15th December are now suffering from end stage Nonalcoholic steatohepatitis (NASH), an inflammation and damage of the liver caused by a buildup of fat.
Experts have claimed that the continuous supply of free and unlimited Chole Bhature, Samosas, wadas and biryani, along with sedentary lifestyle of the protesters over the past 1.5 months is the reason behind the sudden surge of fatty liver disease among the 'hungry' protesters.
In an exclusive interview with the Quackdoses, Aslam Toofani, a prominent Shaheen Bagh protester said, "The Kudrati Khana (Miracle food) from Allah (PFI, Kejriwal & Congress here) just miraculously and naturally appears in the morning; we just pick it up for distribution. Had we known that the food is not so 'kudrati' after all and is rich in cholesterol, we would have prayed for diet food instead. I was here only for the 72 virgin houris, yeh fatty liver kahan se aa gaya? It hurts to see that many cross dressing males who have been posing as females behind burqas and protesting with us have also developed man-boobs now."
Unconfirmed reports have claimed that the worst hit Swiggy and Zomato delivery apps have decided to up the ante and have announced that their company will continue to offer 'free food' and 'non political cash backs' beyond 8th Midnight, after which Allah's free food coupons are likely to be discontinued, as soon as Delhi's Legislative Assembly elections are over.
Comments
comments