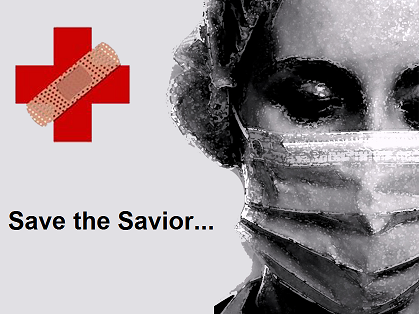 Yes we are nerds…we are geeks…we are those hard working, selfless doctors who have sacrificed a lot and gone through hell to be one. For as long as I remember, we are those who have burnt the midnight oil all through childhood, teenage years and early adulthood…been hardworking toppers, disciplined, brilliant winners throughout.
Right from getting into medical college after cracking the entrance exams (in 1,2 or 3 attempts), we give our best so that we can live up to the dreams and hopes in our parents' eyes. Slogging hard, going through innumerable exams, vivas and more exams, we have no social life at all except restaurants and theaters near the medical college. We miss out on our family lives, cousin's marriages, family functions, new year celebrations, festivals like Diwali, Navratri because we are always busy studying for the mid-term, ward exams, prelims or the university exams.
Unlike engineering and commerce courses requiring 2 months of studies just before half yearly and final exams, for us time literally comes to a standstill for approximately 6-7 years studying 365 days a year during M.B.B.S to become a doctor. The medical college becomes our home, our playground and fellow students our family. Even after completion of M.B.B.S, we stand nowhere in the current scenario. The days of a General Practitioner are over.. Then we start preparing for a second rat race and we go back to what we are best at…Sitting and studying for post-graduation….having the most boring, frustrating, and sedentary life one can imagine. By the time we get our graduation degrees, most of our contemporary friends are already done with their Masters. And then there is the 'Rural MOship' where you are supposed to waste 1 more year in some village or tribal area just because we chose to be a ' Life saving Doctor' or pay an impossible amount of money to the Government.
Sitting and studying for 1-2 years preparing for post-graduation, not necessarily getting into the branch of your choice and compromising in life, and then living life like a dog for 3 years during post-graduation is so saddening. And then we start our lives when our school and college friends are well settled living their lives happily after marriage with their children. And when we do come out of the long dormant period, all we realize is the true meaning of life…it is not in money, fame…but in small little things of everyday life, being with family…. Yes, we doctors do get rich eventually but at the age when we cannot enjoy their own money, because the time we should have been 'alive', we were stuck in our books.
Looking at the shocking news of a Chennai Neurosurgeon who died battling the coronavirus – denied a respectable burial – mob protesting and attacking the ambulance personal – dead body being left in the middle of the road – later buried by another doctor who had to himself dig the grave of his friend, rocks me to the core. What kind of a savage society are we really living in?
Though I'm a very passionate emergency physician with complete dedication to my work and my patients, with the way things are (and only getting worse), I'm inclined to wonder if it is really worth the grind? Should hard working youngsters be discouraged to even look at medicine as a career option in India…for people who think being a doctor is cool, noble, respectable and would want to be one…. think again, the typical Indian mentality, the politics, the laws in this country will never change…it is not worth risking YOUR OWN LIFE.
Comments
comments