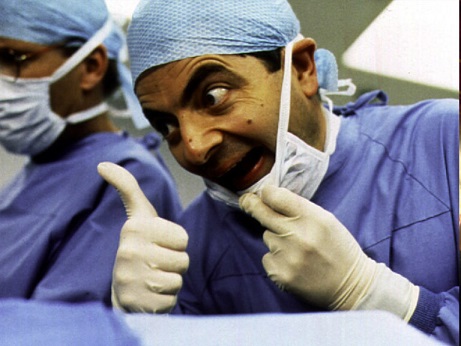 New Delhi: In a proposal which could further cripple the healthcare sector, already facing the heat due to the moronic National Medical Council Bill (NMC), the Health Department has said that veterinary physicians with Bachelor's degree in Veterinary Health (B.V.Sh.) could soon be allowed to prescribe and practice modern allopathic medicine after a 6 month bridge course.
With the government's failure to attract adequate number of students to join MBBS due to the rural bond, NMC bill allowing quacks and community healthcare workers to prescribe modern medicine, 2 crore surety for super-specialization courses, putting a cap on surgery / procedure and consultation charges, attack on doctors, etc, this move could sound the death knell for modern medicine in India.
In an exclusive interview with the Quackdoses, Health Minister Harsh Vardhan said, "It is not possible legally to allow animal doctors to practice human medicine which they have not studied. Similar to allowances currently given to 'Community Health Workers' as per the NMC bill, animal doctors wishing to practice allopathy will also have to do a 6 month bridge course. It will be a full course of 6 months and they will be allowed to practice only after they clear the examination. We wanted to make sure that parents tricking children by scaring them of the 'ghode wala injection' at the doctor's clinic would be a reality before 2019."
This move has, however, faced stiff objection and opposition from the Indian Medical council (IMA), which fears it could "make way for more quackery".
"Although there is no denying the fact that humans have started behaving like animals again, allowing integrated practice of human and animal medicine will result in increased number of medical negligence cases. It is unfortunate that our views have not been considered," a senior IMA member said.
This move is likely to give legal sanction to some 75,000 vets enabling them to practice allopathy, apart from the 3.5 lakh legalized quacks who will soon be opening a clinic near you.
Comments
comments