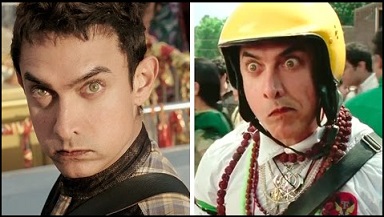 Mumbai: In an impromptu decision by the Indian Dental Association to protest against Aamir Khan's suggestion to ban gutka & pan masala, city dentists came together at Azad Maidan early this morning shouting slogans and painting effigy of him with red gutka spit.
"How will we be able to feed our families if people stop coming to us for bleaching, scaling, root canal and tooth extraction after years of chewing gutka and pan masala?", questioned angry Dentist Dr. Manjan Dantodkar. "Just because Aamir Khan is only 12th pass and has inferiority complex about it, how can he suggest policies against real doctors?", he shouted showing off a borrowed stethoscope. "We are even ready to give the Government 30% referral cut if they do not pay heed to the suggestion, " he added.
On his show Satyamev Jayate, Aamir had recently revealed that he ate over 10000 pans for getting into the skin of his Bhojpuri Character in PK which has permanently stained his teeth. The Government taking note of the self proclaimed-hypocrite-social crusader's suggestion had planned to ban these products from 1st January, also after recurrent reports that people would slip and fall while crossing roads and on railway platforms increasing the number of patient load to government hospitals.
Dr. Manjan Dantodkar has now called for a Bandh across India urging dentists from all over the country to join in and not watch PK in theaters, only its generic version on pirated CDs.
At the end of the rallly when the photographer asked the dentists to smile, they all smiled saying FEEEEEESS.
Comments
comments