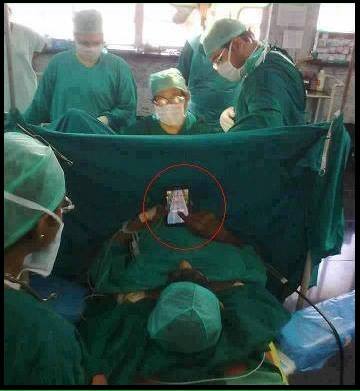 Grade 1: You feel that the OT lights are not proper.
Grade 2: You feel that your assistant isn't moping well.
Grade 3: You throw the artery forceps because you feel that its not catching the bleeders well.
Grade 4: You extend the incision because you feel that the exposure is inadequate.
Grade 5: SHOUT ON THE ANESTHETIST TO CONTROL THE BP.
Comments
comments