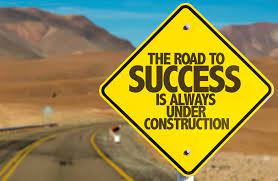 A young 20 year old male patient was brought to our emergency with complaints of sudden onset chest pain, profuse sweating, hypotension (low BP), Hypoxia (low Oxygen concentration). ECG was suggestive of Sinus Tachycardia (a fast heart rate).
Based on his clinical evaluation, a quick bed side clinical diagnosis of a massive Pulmonary Embolism was made. Though I have only seen only 4 such cases in the last more than a decade of my practice in Emergency, I was 99 % sure that I would not be wrong, and did not write any other provisional / differential diagnosis on his emergency notes.
Knowing that Pulmonary Embolism is a life threatening Emergency where a patient can suddenly go into cardiac arrest and die, we needed to make quick clinical decisions and interventions. The family was counselled regarding the seriousness and fatality of the illness, if not treated in time.
His father and mother both started crying inconsolably; the patient was counselled regarding the possible diagnosis and he too started crying looking at his parents, with that feeling of impending doom of whether he will survive or not.
A quick CT Pulmonary Angiography was done, which confirmed the diagnosis of a Pulmonary Embolism. With our Emergency team which worked with clockwork precision, we were able to give him the definitive treatment in the Emergency itself, within 38 minutes of arrival, and by the time the medication infusion was over in 2 hours, he had stabilised completely – Chest pain gone, BP picked up, Oxygen levels up and he was much more comfortable.
His father stood by the bedside throughout the life-saving medication infusion. At the end of it, with tears in his eyes, the patient said, "Thank you doctor…" which made me emotional.
Hearing this, the father told him, "Ha doctor dev manus aahe, kahitar honar nahi tumhala (This doctor is God present in the form of a human, nothing will happen to you)…" and I was left speechless.
A reason why I wanted to write & document about this case was because it was one of the most well managed cases of my career, and highly satisfying considering the lifesaving interventions done in a timely manner.
The Head of the radiology department and the cardiologist (under whom the patient was admitted) were all praise for the quick diagnosis and treatment in the emergency, moments which make you feel good to be a part of a Team where we celebrate each other's success. Also, it reminded me that I still get the same adrenaline rush and kick by saving someone's life in emergency, like I used to since 2006 when I was a 2nd year medical student and first exposed to the EMS at Sion Hospital.
Over the last few weeks, we've had some really interesting and exciting cases wheeled in to our Emergency Department, and as a Head / Team leader, I really feel proud of the phenomenal work that my team is able to accomplish, and we're growing together.
Comments
comments