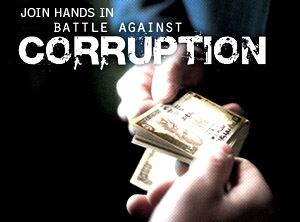 A Revolution awaits India as lakhs and crores of Indians now stand united hand in hand against one common enemy – Corruption and its allies "The Politicians". A simple middle class true Indian hero wearing a Gandhi topi has emerged as the revolutionary leading India to its second struggle for freedom…against corruption this time… against the arrogance of the ruling party… against their wrongful belief that the people of India will silently bear the brunt and do nothing.
The movement that has swept the nation is not about the Lokpal Bill alone…It's about the people who feel unrepresented by the goons who pay money to buy a seat in the parliament and rule us for the next 5 years. It's for the 'aam aadmi' who sweats day and night going through hell to run a household, pay taxes and see it being pocketed by the corrupt uneducated thieves a.k.a politicians and government officials…The common man is sick of being smothered by the rising inflation, the food prices, the sky rocketing cost of living all gifted under the leadership of our weak puppet "educated economist Prime Minister". The Government underestimated the spark which has now erupted into a ball of fire which will soon engulf them and choke it in no time if it does not stand up to what is right and acts fast.
Under the guidance of Team Anna, India stands United today…..students, housewives, farmers, lawyers, engineers, doctors, everyone has strongly sent a message to the Governemnt to not test their patience anymore…This anger in the minds of people has not come overnight but after days and months of watching the Government do nothing to act against those found guilty in various scams running into thousands of crores of rupees.
What happens in days to come will be seen as time unfolds but the current state of affairs has surely put the Government to shame who now finds it at the receiving end with no choice but to bow down…It surely seems that India is marching towards a change soon…lend all your support in every little way possible and hope for a corruption free era in the history of this great nation…Jai Hind.
Comments
comments