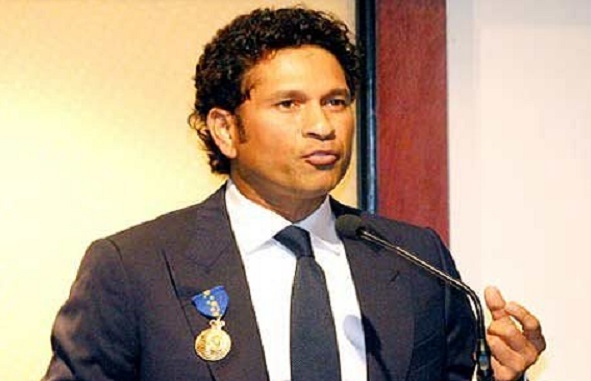 Mumbai: In an unexpected development which has taken the cricketing world by storm, India's cricket legend Sachin Tendulkar has announced in his much awaited self narrative movie 'Sachin: A billion dreams', that he will now join LTMGH as a houseman to learn the art of 'Patient Batting'.
"I still feel I have a lot of cricket left in me. I have always enjoyed batting and I think LTMGH will give me the right platform and experience to learn Patient Batting. The best part is there is no worry of retirement and I can enjoy batting forever," said an emotional Tendulkar in his statement to The QuackDoses.
This news has sent a buzz among cricket fans who now expect the God of cricket to become 'The God of Patient Batting' soon. Even Sudhir Kumar Chaudhary, an ardent Tendulkar fan who is usually seen with his body art, waving the national flag in the live telecast of the matches will now wear Maharashtra Nav Nirman Sena colors and be seen loitering around LTMGH with his cycle.
Our inside sources revealed that Sachin had already started preparing for his new innings with daily workout to lose weight and has got hair transplant done so that he could gain weight and get bald all over again like most medicos do during their work. He has apparently also started taking speech classes since our doctors need to know how to shout and he can only say 'aila'.
"We are very happy that such hardworking person of Sachin's caliber will join our hospital," said LTMGH dean Sangam Jholar. "He has already started coaching today and is doing exceptionally well dedicatedly learning to fill pathology  forms of patients, memorizing  the names of the mamas and HODs, sleeping with his eyes open – since it's important to do that during lectures, laughing loudly at the HOD's and lecturers' jokes and is also practicing boxing – in case he's attacked by a patient's family," Jholar added.
"I never play for records. But I want to break the record of the highest score of 219 in One day Internationals which Viru has set. I will look forward to batting 220 patients in one day at LTMGH to reclaim my title," said a confident looking Tendulkar.
Before going to press, there was unconfirmed news that Sachin has already signed a sponsorship deal with local Medical Representatives for 2 pen supplies per month throughout his houseman days which is being considered a landmark deal by local trade pundits.
Comments
comments