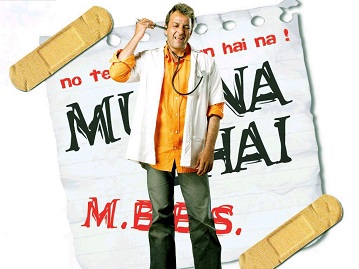 Mumbai: Unhappy with the quality and acting skills of doctors in movies and television soaps, Medical Council of India (MCI) is on the lookout of people to train budding actors as doctors so that the on screen logic defying medical miracles appear real and believable.
The recent objections raised by the Neurosurgical society of India against the shameful counselling by the neurosurgeon for 'Emergency' surgery in a patient with 15/15 GCS and no signs of neurological deterioration in the movie Chhichhore has only added fuel to the fire.
Viewers have often complained that doctors performing brain transplant surgery or suturing the coronory arteries using a rope (with the surgeon using his teeth to cut the suture material) looks more unreal than declaring a 'fertile' female pregnant by just checking her pulse. MCI had also been under tremendous pressure from the Ultrasound Society of India as USG machines had often complained that they are not being promoted for diagnostic purposes on television as much as the UPT kits and they miss being inserted transvaginally. 
The soon to be dissolved medical body has approached film director Rajkumar Hirani (who discovered the technology of neonatal resuscitation by saying 'All izz well') to start a Medical acting college soon. Curriculum will include lectures on dressing sense with dirty aprons, make up with bald head and thick spectacles, demanding 30 % doctor's cut, dirty handwriting, getting beaten by relatives, etc.
The next time you hear a doctor actor say, "Main aapke pati ko nai bacha paya" or the famous standard dialogue, "Inhe ab dava ki nai, dua ki zarurat hai", it is bound to bring tears to you eyes.
Comments
comments